Following a programme at futura21
Feeling welcome and being involved in a dynamic and sharing environment, receiving attention through a personlized service
The Managers, orchestrating all of the futura21 projects and activities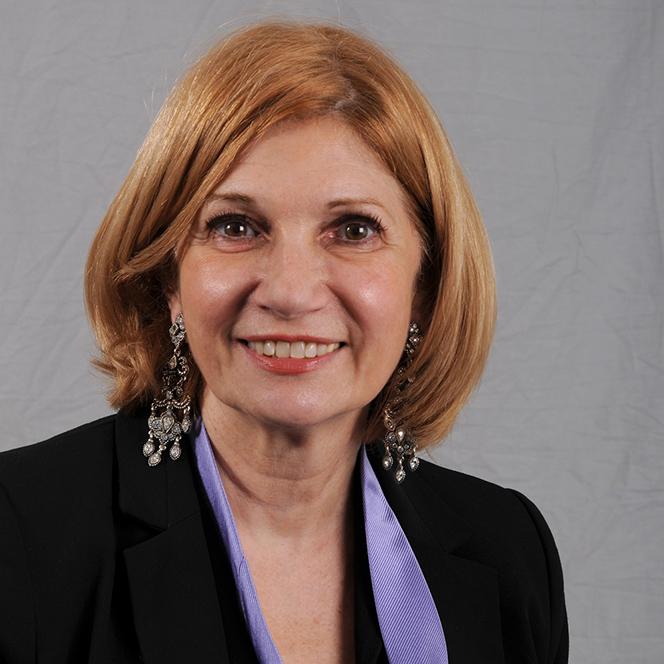 Chantal Marino
Futura21, Managing Director
Executive Coach and Organisation management consultant
Chantal has first been holding organizational and human resources management responsibilities with multinational companies. As a member of an Executive Committee, she participated in the company's strategy, taking charge of restructuring and development operations in European sites.
As a management consultant, she conducts change and organisational development projects in a wide range of sectors. She passionately supports leaders, managers and executives, combining her experience in the field with her expertise in human behaviours and systemic functioning of organisations.
During a research project, Chantal has created the adult guidance and assessment model which is used at futura21 to support career paths in response to new, complex and changing situations in working environments.
In October 2012, gathering a team of career and management professionals, she founded futura21. The company represents the synthesis of everything that drives her: connecting human beings and organisations towards a deep and meaningful accomplishment for each one.
A graduate of the Faculty of Psychology and Educational Sciences of Rouen and HEC Geneva, Chantal is specialised in organisational sciences, work behaviour and adult guidance. She is a Master Practitioner in NLP, an Executive Master Coach, trained in Transactional Analysis and systemic approaches. Certified in all the psychometric tools offered by futura21, she supervises and trains coaches and consultants in their use of these tools and in their support work.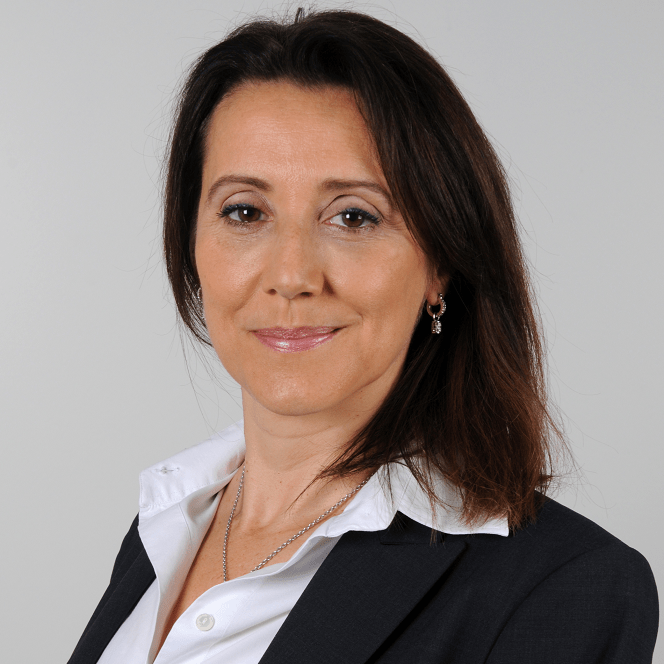 Alyda Canal
Head of Finance, Administration and Human Resources
With a Master degree in Economics and Social Science from the University of Geneva, Alyda initially embarked on an international career in the field with the International Committee of the Red Cross. Back in Geneva, she joined the private bank industry and took on business responsibilities and team management for several Geneva financial institutions.
Inspired by the challenge, the diversity of experience and the transmission of knowledge, Alyda has taught accounting to young adults at the Department of Public Education.
Alyda is the Administrator of futura21 SA. She is in charge of managing the company administration, finance and the human resources. With a pragmatic and innovative spirit and a sporting dynamic, Alyda takes up the challenges of the company in this constantly changing world. Curious about people, directly connected to futura21 professional expertise, Alyda is a certified NLP practitioner, trained in pedagogy and in a range of personal development approaches. She also continues to develop her financial and business management skills.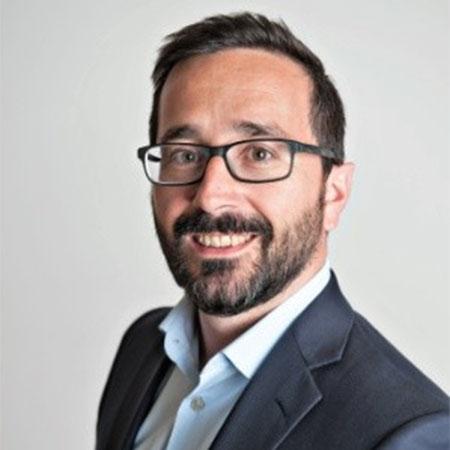 Romain Buob
Lausanne Office Manager
Professional coach – Career and transition consultant
Digital communication expert and trainer
Specialised in adult training, Romain develops training modules and highly innovative tools in digital communication techniques and social networks. His sense of pedagogy and the dynamics of his presentations allow the participants to learn easily and to discover the interest using all new digital communication tools. He provides the same dynamic to his coaching sessions as well.  
Romain is a human resources professional, holding federal diplomas specializing in human resources and training. Through his experience in the banking-finance, recruitment and technology sectors, he was also been an expert in the HR certificate exam.
Highly recognised for his interpersonal skills, his dynamism and his interest in the business world, Romain is involved in the development and delivery of team-building training courses for futura21's corporate clients
Actively participating in the creation of futura21 from autumn 2012, Romain took charge of the opening of the futura21 office in Lausanne in 2014. Lausanne offices benefits from his entrepreneurial initiatives addressed to executives participants and corporate clients As a born communicator, he invites market players to share their expertise and approaches during conferences. He has implemented a series of distance seminars with an e-learning programme which is constantly developed and updated. Certified in the use of tools like Insights discovery, Trima and Business Model You, Romain brings his creative energy and natural empathy to anyone benefiting from his coaching, training and consulting approaches.
The Coaches in tune with you all along your programme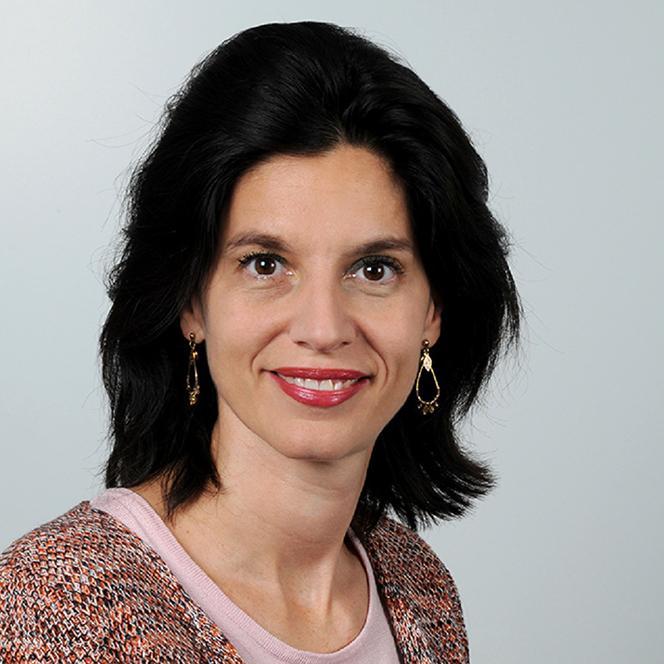 Isabelle Abbruzzese
Professional Coach, career and transition consultant
Isabelle has learned about marketing with enthusiasm through her studies in the field of economy at HEC-Geneva. During the 18 years she spent in complex, demanding and evolving environments, she has developed her interest in customer relationship through the organisation of promotional events in the context of technology.
Her passion for human functioning and her professional aspirations lead Isabelle to train and become an ICF Certified Professional Coach and Neuro-Linguistic Programming Practitioner. She is also extending her skills through a training programme in neurosciences for coaching.
As a Career Management Coach-Consultant at futura21, Isabelle values the diversity of professional talents through her coaching approaches. She knows how to identify the key competencies to be used in a demanding and complex job market. She guides an in-depth reflection in order to enhance a profile to make it attractive on the job market while keeping the person's authenticity.
Isabelle knows how to convey her confidence and motivation as well as her strong structured thinking supporting individuals during career transition programmes.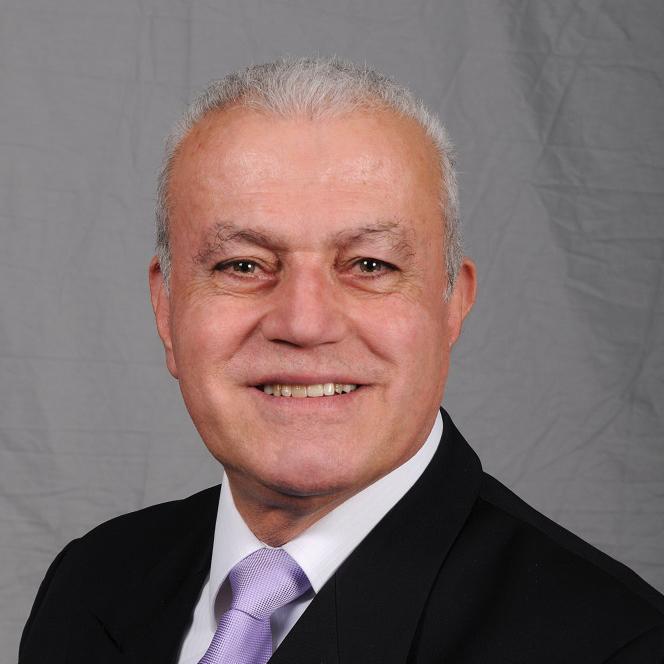 Elias Ashkar
Member of honnor,Business Strategy Consultant - Mentor and Executive Coach
Elias has more than 30 years of experience in multinational companies in global functions, covering large geographical areas in different parts of the world. Throughout his career, he has held responsibilities from Director to Vice President and CEO.
His expertise is particularly recognised in the fields of business development, corporate strategic management, and team development. His international experience has been enriched in particular within groups such as Coca-Cola, Mattel and Procter & Gamble.
As a leader, Elias has played a key role in the communities and countries where he has led and developed activities. Elias has extended his entrepreneurial responsibilities to include economic development functions in the regions where he worked. Today, he is a regular speaker, appearing in the media as an expert on economic issues and political issues of international scope.
Elias joined Futura21 in the early days of its creation with the desire to share his experience as a business leader and decision-maker in international operations and strategy. As a mentor and coach, he invites you to step back and reflect on strategic career planning, management and business decisions. He is an inspiring leader in the decision-making processes of both the company and the leader himself.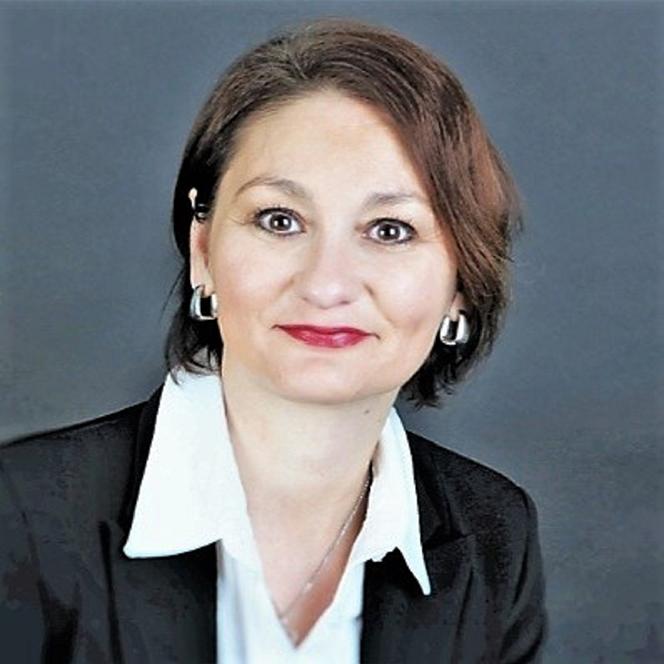 Sylvie Benkemoun
Professional Coach, career and transition consultant
Sylvie started and continued her career for twenty years in private banking as a Relationship Manager. Driven by her interest in human beings and her learning interests, Sylvie turned to Human Resources activities, then to coaching and obtained her Master Coach certification.
In the second part of her career, she provides coaching to executives in career transition programmes. Sylvie is specifically interested in supporting personal aspects of professional situations and career transition situations. She also provides guidance in competency assessment and career orientation. She is also very comfortable in using all communication techniques, including digital communication. Sylvie appreciates both this relationship of trust that is established through individual coaching and also through the dynamics of leading groups in training.
Over the last few years, Sylvie has confirmed her experience by collaborating with outplacement structures and practicing career transition approaches. Through her coaching sessions, she provides a deep attention to the person, to her or his situation and project. Her pragmatic energy and market knowledge are also representing real assets when guiding people towards their new employment solutions.
Laurence Briola
Professional Coach, career and transition consultant
Graduated in Management from the University of Grenoble, Laurence began her career as a team manager in the field of customer relationships in a large energy company.
She then moved to Human Resources roles within several international companies. During the last years with Nestlé, she held HR Business Partner responsibilities. Then, as Head of the Recruitment Competence Center (NRCC), she has participated in major transformation projects, mainly regarding recruitment activities.
In parallel, she obtained an MBA at HEC Lausanne. Laurence is also trained and a seasoned practioner in coaching, NLP(Neuro-Linguistic-Programing), Transactional Analysis, problem solving and continuous improvement techniques (Six Sigma Green Belt). She is particularly interested in management development and team dynamic areas
Laurence coaches managers, aiming at developing their potential. She guides the optimization of their impact within the team, helping them to develop their influencing skills and team cooperation.
Passionate about people development, Laurence brings to futura 21 executive programmes, her pragmatic vision of recruitment and management, as well as her deep attention and listening, her authenticity and curiosity.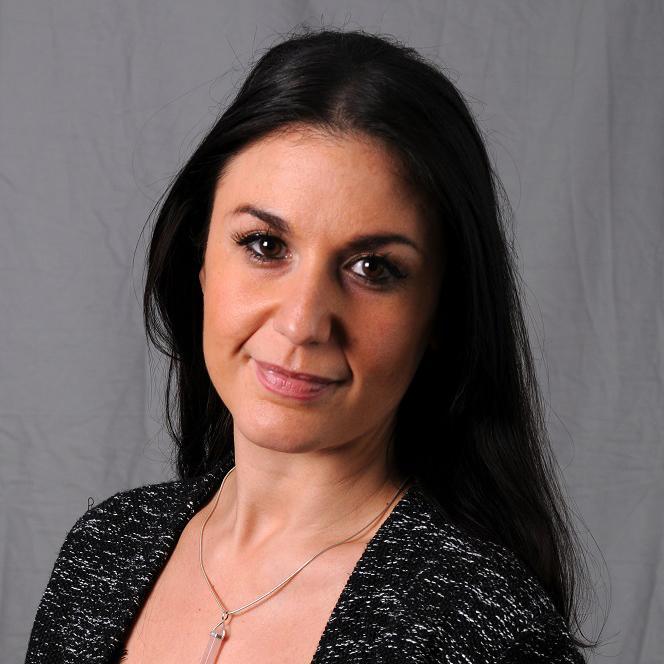 Angela Giannattasio
Psychologist, career and transition consultant
Graduated as a psychologist, Angela has directed her career towards the labour world through human resources and adult education certifications. She has developed her strong experience and interest in the field of recruitment through working with professional recruitment agencies.
Naturally turned towards her profession of Coach, Trainer and Career Management Consultant, Angela has joined futura21. Her knowledge as a psychologist as well as her experience are also supporting a deep reflection regarding adversity and change. Her expertise can also be found in her use of psychometric tools for skills and professional potential assessment. She guides new employment solution building through her empathy to encourage actions and her know-how in networking approaches.
Angela masters all of the job market communication tools and techniques, including digital and social networks. Her training skills and her relational energy are expressed during group facilitation and coaching sessions. Thanks to her pedagogical and empathic qualities, she enables each participant to take ownership of the programme's contributions with confidence and to translate them into action.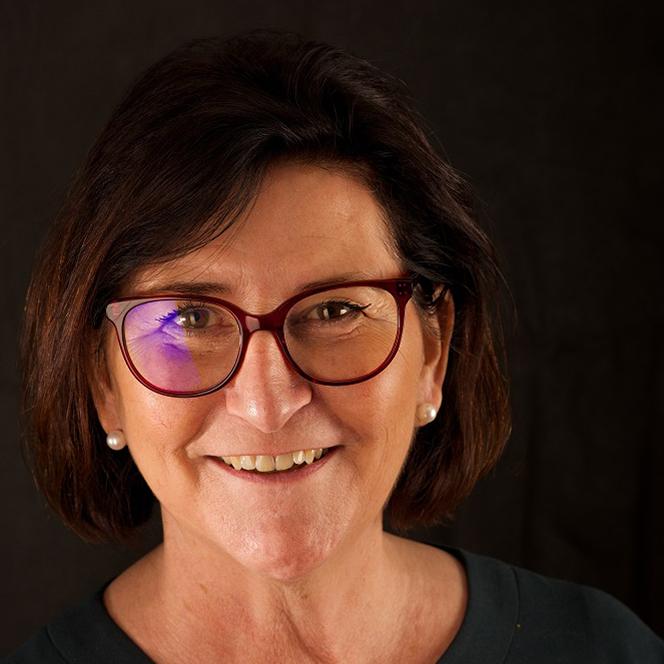 Nadine Guyony-Orsor
Professional Coach, career and transition consultant
Graduated in human resources management, Nadine started and continued her career in this area within large companies in a variety of sectors. In the early 2000s, she took on responsibility for recruitment mandates, creating her own structure within which she also developed support services in career assessment and management.
Nadine links her career management coaching practice to her ongoing relationship with the business world and its stakeholders – managers, human resources managers and heads of companies and economic clusters.
A NLP practitioner (Neuro-Linguistic Programming), she is also certified in holistic coaching. Nadine is also a coaching trainer and supervisor. Convinced by real but hidden dimensions of human potential, Nadine shares her confidence in the future by connecting people to their source of talent. She puts these talents thus revealed into perspective towards market realities. Nadine knows perfectly well the market players: recruiters, employers, corporations and evolving market trends. Nadine's coaching approach is focusing human progress. She is supporting the development of autonomy for a sustainable management of individual careers.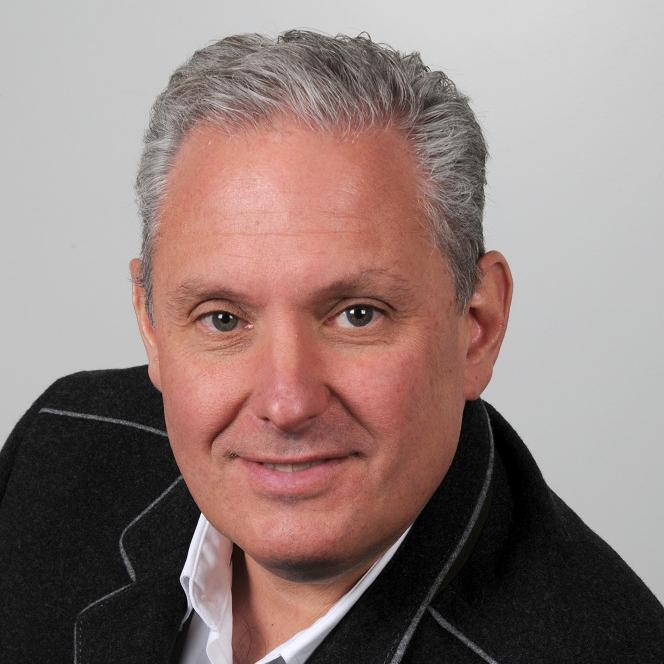 Philippe Pache
Psychologist – Career and transition consultant
Philippe is a psychologist, graduated from the University of Geneva where he also obtained a master's degree in Business Management. He started his career in an International Organisation in the field of emergency response analysis. Quickly attracted by professional guidance activities, Philippe has been leading career management and employment programmes for more than 20 years throughout Suisse Romande.
In parallel to employment questions, Philippe develops and runs training courses in the areas of leadership and entrepreneurship in a large number of training institutions and universities in Switzerland and abroad.
Philippe allows everyone to easily appropriate the digital communication approaches and social networks. He is very comfortable in using distance learning tools and he shares his tips with a great enthusiasm and pedagogy. He guides and encourages the participants in his programmes in the concrete implementation of their action plan. Philippe also provides advisory to future entrepreneurs in the futura21 programmes.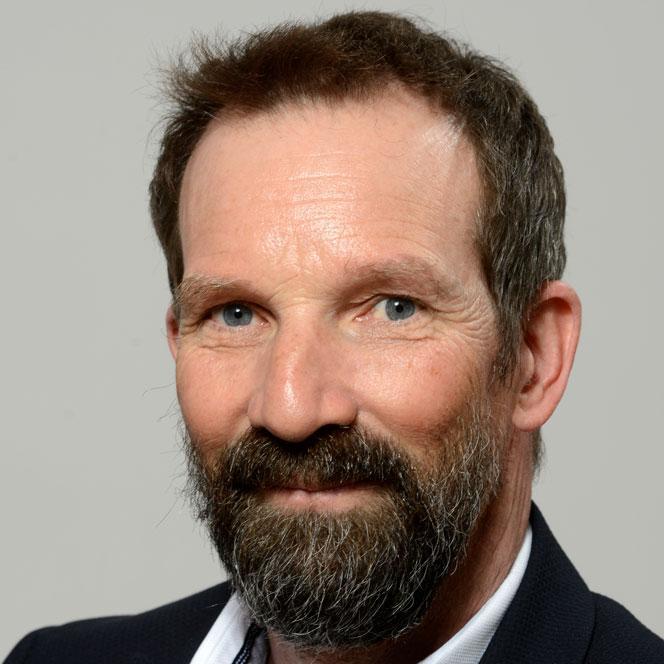 Ivan Reusse
Professional Coach – Career and transition consultant
Ivan started his career in multicultural environment with transversal functions among marketing, logistics, compliance and finance, within large groups in the chemical and pharmaceutical fields. His responsibilities as a sales manager led him to focus on corporate ambition and performance challenges in high potential markets.
Through his management responsibilities he has also been leading teams, conducting negotiations. He has been taken initiatives such as the organisation of major business events and the development of academic and corporate company-university exchanges.
Ivan has linked his academic knowledge in psycho-sociology and management to his professional coaching certification and to his field business experience. Offering these additional expertise he joined a Consulting company where he was in charge of corporate strategic projects: guiding executive management committee decisions, supporting negotiations for acquisitions, mergers and business partnerships. Regarding HR and Management development, he also conducted social risk prevention projects, team-building sessions, and talent development processes.
Ivan brings this dual experience of the field and consulting to futura21 programmes. Passionate about the alpine world, human relations and the business world, he challenges himself and is keen on sharing his interest and experience through his coaching and consulting activities.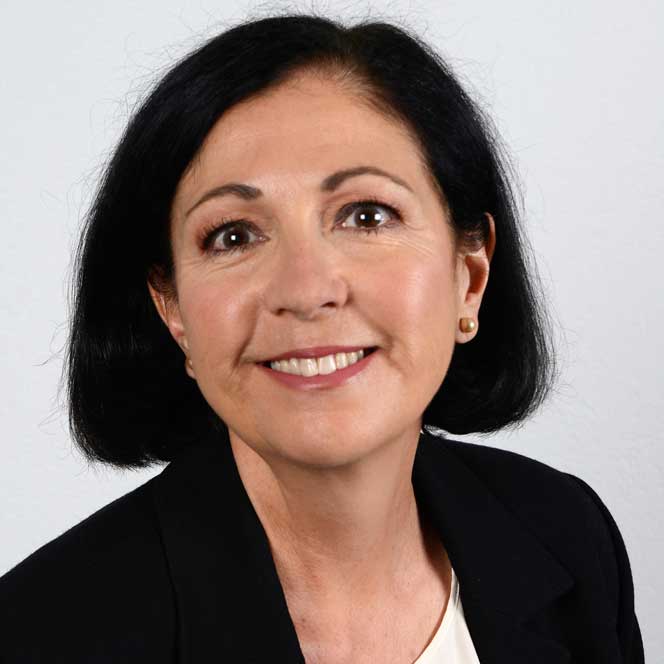 Diana Ritchie
Professional Coach, career and transition consultant
Graduated in economics from McGill University, Toronto, Canada and in law from the University of London, England, Diana began her career in the financial and legal sectors. As a consultant and coach specialising in career management, she works in a wide variety of professional environments and cultures. Diana continuously brings to an international audience, her expertise in career coaching and her knowledge of the labour market in Swiss Romande. She has also developed a specific career coaching programme regarding expatriates duo-careers.
Diana provides support in creating a new professional project, developing the corresponding strategy of actions and communication message and tools. She shares her in-depth and creative knowledge of the "Business Model Canvas" model with colleagues and participants. Diana develops and runs training courses in all aspects of the job search approach: networking, personal branding, communication tools, market knowledge and strategy. She initiates conferences with market players also introducing the most effective recruitment techniques on the executive job market.
Diana's second area of expertise is related to personal development: She is a teaching sophrologist and expert in this technique. She supports the progress of her programme participants through a comprehensive and open approach, providing concrete and effective tools and building action plans. She actually guides them in a more assertive way, towards their own openness to new realities and perspectives to which they will be able to commit themselves.
The IT support for our system performance and our team availability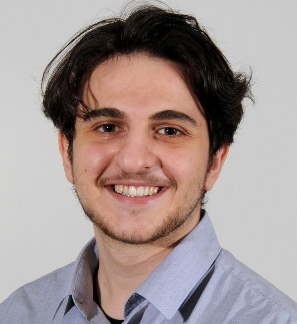 Antonio Isabella Valenzi
IT Support
During an internship as part of his professional maturity at futura21, Antonio demonstrated his expertise of all our IT systems and tools. Now back in our team, he brings a technical answer to all our needs, surprising us each time with the extent of his knowledge and his ability to create immediate solutions to enable everyone to progress in their work. He takes part of our thinking and our projects for our computer equipment. His availability and the ease with which he provides these answers are truly an essential contribution to our operations and ultimately contribute greatly to our serenity, making us even more available in our activities.
The Assistants, welcoming and informing you, creating harmony at futura21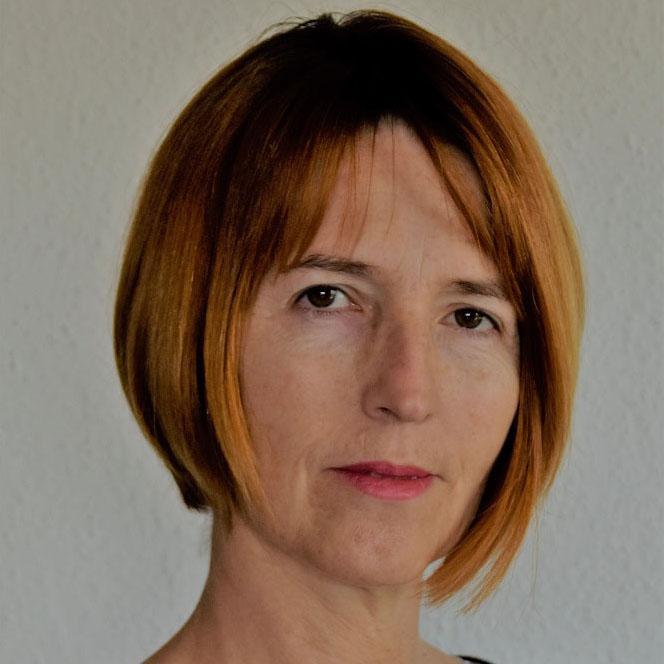 Amaya Hernandez
Administrative Assistant - Lausanne Office
As an assistant in Lausanne, Amaya welcomes programme participants, informs them and administrates their files. Amaya has initially been a mechanical engineer in Venezuela and then in Lausanne. She has taught technical drawing, mathematics, physics and Spanish, her mother tongue. Amaya is also involved in the world of culture and art, as an artist, teacher and project manager. This diversity of talents and interests resonates fully with our professional environment. The participants and members of futura21 deeply connected to working realities also get the benefits of these artistic window.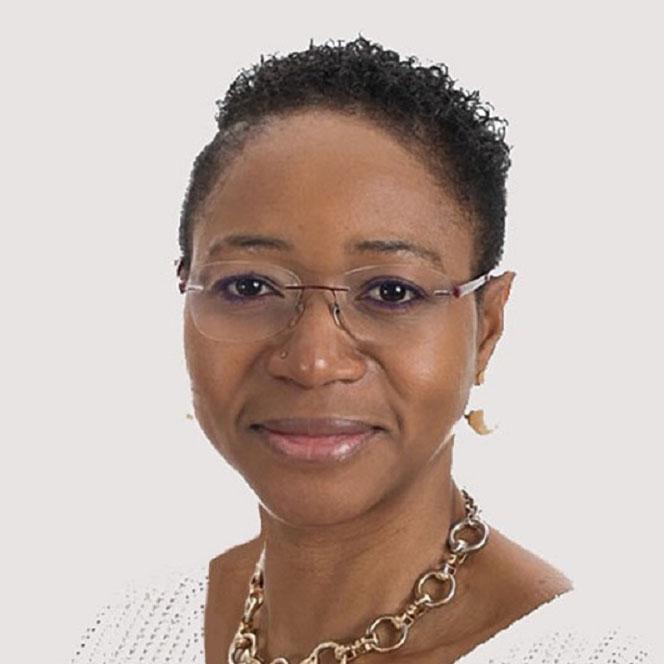 Gisèle Zock à Goufan
Administrative Assistant - Lausanne Office
Gisèle brings her secretarial experience, energy and humour to our Lausanne office. Before joining futura21, she worked in the sports and health environments (she is also a medical secretary). Available and active, Gisèle animates the secretariat with her presence, her interest in everyone and her interest in our area of activities regarding career planning and career transition. She also brings her artistic dimension, coming from the world of dance and music. There is always a moment when the serious nature of our work also calls for this energy brought by Gisèle, made with enthusiasm, empathy, showing confidence regarding the resources of each person and of life.ab
Welcome to futura21 offices in Geneva, Lausanne and Fribourg